ARC Review // The Library of Fates by: Aditi Khorana
July 16, 2017
Thanks for the e-arc Penguin!
I was first drawn to The Library of Fates because it's based off of Indian folklore. I don't know what it is but, I'm extremely interested in anything related to Indian culture; when it shows up in YA I'm automatically intrigued. So you know when I discovered TLOF I requested it A S A P.
Before we get into my review, I just want to mention how much I loved the introductory author's note. It bleeds with hopefulness and silent power. ♥
The Library of fates is as magical as it is heartbreaking. While I wasn't particularly in love with any of the characters in the beginning, I was immediately drawn in by Khorana's beautiful writing. She has a way of making even the most mundane things sound otherworldly.
"And the sky was a navy quilt embroidered with diamonds."
(How gorgeous is that?!?!)
With that being said, there were a few things that I was iffy about when I started reading. Amrita (our mc) is best friends with a palace guard (???) named Arjun. Their friendship buds into a romance within the first 50 pages. Let me just say, I was not on board. Even though we're told that they've been best friends for years I was never given enough time to form any attachment to them. (I'm also not a fan of the "best friends turn into lovers" trope so that was also why their relationship irked me.)
I had the same problem with the first 80 pages or so. SO MUCH happens (lots of tragic things) and they never drew any emotion from me because I was never given time to form attachments to the characters.
But once I got into the book, I was I N T O the book. (So much so that I forgot to take notes while I was reading the middle section of the book. DAnG yOU AdITI KhORaNA.)
The running theme of family was beautiful and everything I've ever wanted in YA. Family and not taking what you have for granted shows up periodically throughout the book however it's strongest towards the end of the book. Like the big baby I am, I started crying at the end. I can't tell you much but just know people have to face impossible choices and, of course, there's lot's of family feels.
~Let's talk more about le characters~
The character development we see within Amrita is absolutely ASTOUNDING. She goes from being naïve and dependent on others to being strong-willed and accepting of her fate.
I would just like to add that Amrita starts out with absolutely No. Sense. Of. Self-preservation. I SWEAR Y'ALL she wanted to get her and her friends killed. She was that annoying person in horror movies who trips and doesn't get up. No, she does the backwards crab-walk OR she lays there for hours. UGH *pulls hair out*
Let's flash forward a bit. While traveling, Amrita meets a mystery man to which I immediately responded with "Y'ALL ARE SOUL MATES." We don't see much of their relationship but it always felt like a constant presence while reading. (A very welcome constant presence at that). I won't say much more on this particular topic but just know...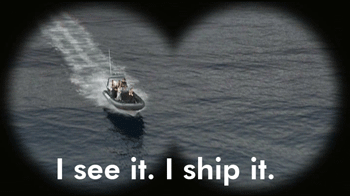 While I did have a few problems with this one, I can confidently tell you that you N E E D this book! The plot is wholly unique and the theme of family is what you've been waiting for all of your life.
"'Company is sometimes the best thing we can give each other.'"
"'It can be a balm for all the fear, loss, and anguish in the world,"[...]'
"'We forget our past in order for us to begin again. And there are things we must lose in order for us to gain anything.'"
I have a Pinterest board for The Library of Fates ~here~ ♥
Are you planning on reading The Library of Fates?
Thank you so much for reading and have a wonderful day!